This free calculator will help you find the pitch diameter or overall measurement of threads using the Three Wire method. This is v2 of the Free Three Wire Calculator. See below for the download link to the Stand Alone Original v1.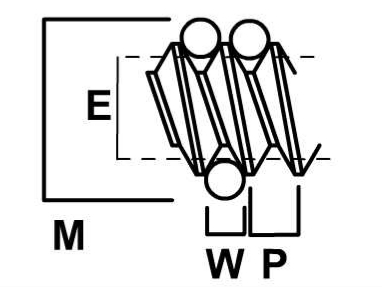 ---
Original Three Wire Calculator: Status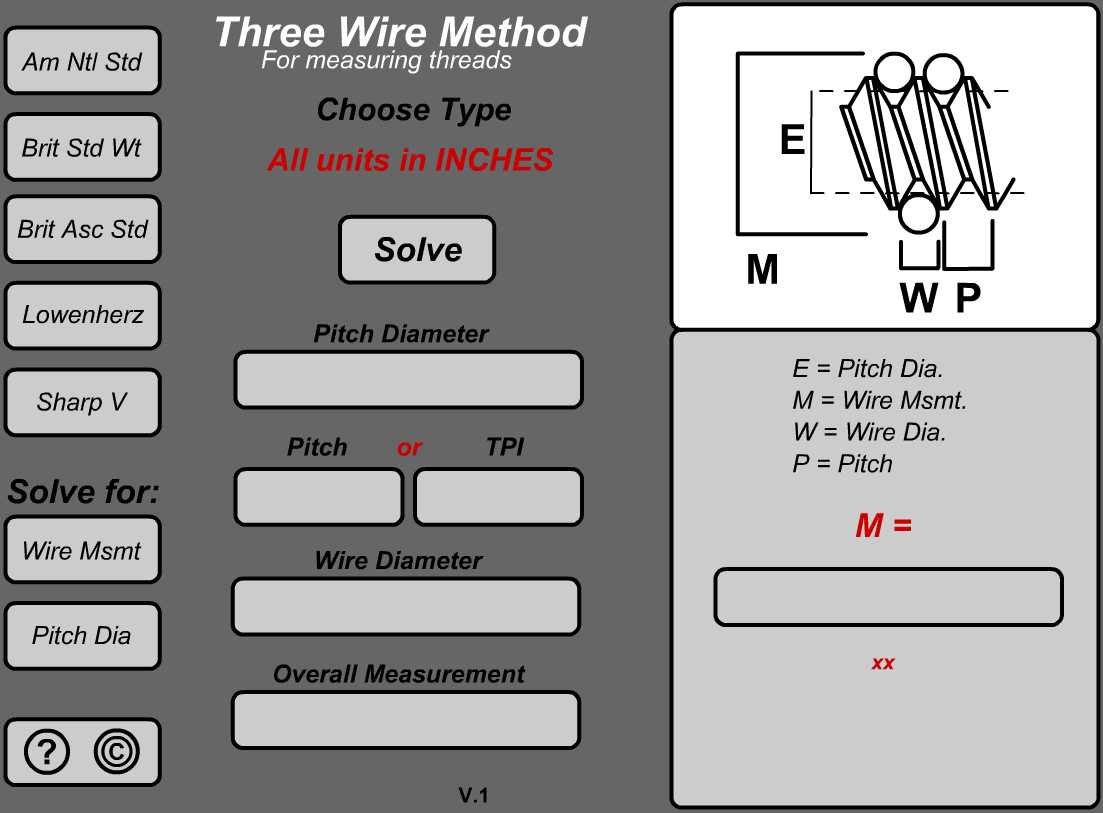 It has been requested that the (original) Three Wire Calculator be uploaded and back in use on this site.
Sadly, I am unable to use the older version of this calculator. According to https://www.adobe.com/products/flashplayer/end-of-life.html, the flash player that the calculator depends on, has reached its EOL (End Of Life) and I cannot continue hosting it in it's previous form.
However, the stand-alone EXE of the origional version, that can run on Windows computers, is available here. Also, the SWF and FLV files.
I hope this will help those who need it.
In the meantime I will be exploring options to re-build the tool please use the updated tool above.
Big thanks and special mention to Robert Scibby at https://www.standardmachineonline.com/ for making this request and brightening my day, knowing my tool made a difference.